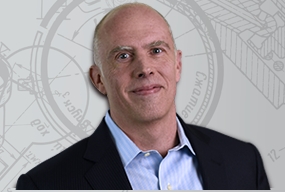 Pronouncements that you need an IP strategy are practically cliché, but nonetheless true.  Paraphrasing a mentor of mine, there's a big difference between having a general strategic intent and a written plan.  Putting specifics, timing, and deliverables in writing drives accountability and facilitates onboarding of new team-members.
Cross-functional teams (see my Oct. 8 blog post) produce the best IP strategies.  The team summarizes the plan to obtain, prevent, or enforce IP in a space of interest, and reaches consensus on the path forward.  Before an IP strategy can take shape, you need to do a deep drill into the patent landscape.  How are downstream participants and/or competitors innovating?  What coverage they are getting? Where is the art silent or underdeveloped ("white space")?  It might seem like a time-consuming way to start, but this activity pays big dividends.  First, you avoid lost efforts innovating where there is little chance to obtain meaningful coverage.  Second, you get a leg up on the inevitable right-to-practice/freedom-to-operate exercise.  Finally, all participants benefit from a deeper appreciation for the current landscape at the outset of a project.
The crucial follow-up to the deep drill investment is gathering the cross-functional team to analyze the findings and draw conclusions.  Is the white space attributable to technical feasibility problems, lack of market pull, or merely a lack of appreciation for the opportunity?  Based on this analysis, the team can generate concrete, value-added, next steps for each function.  The team should also outline timelines to deliver against.  With your IP Strategy in writing, status and progress determination are clear.  Revisiting underlying assumptions in your strategy as conditions change is straightforward (and usually illuminating).  Best of all, the team will run into fewer surprises down the road.
---
Contact Information
Phone: 215-600-2373
Email: bhubbard@condoroccia.com
Back to Blog