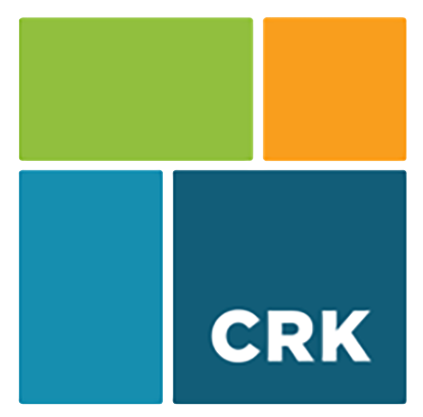 Michael Koptiw, Brian Hubbard, and CRK guests, Jeff Fougere and Rose Oskanian, spoke at the 12th Annual In-house Counsel Conference on July 29.
Wait, are you here because of the sticker?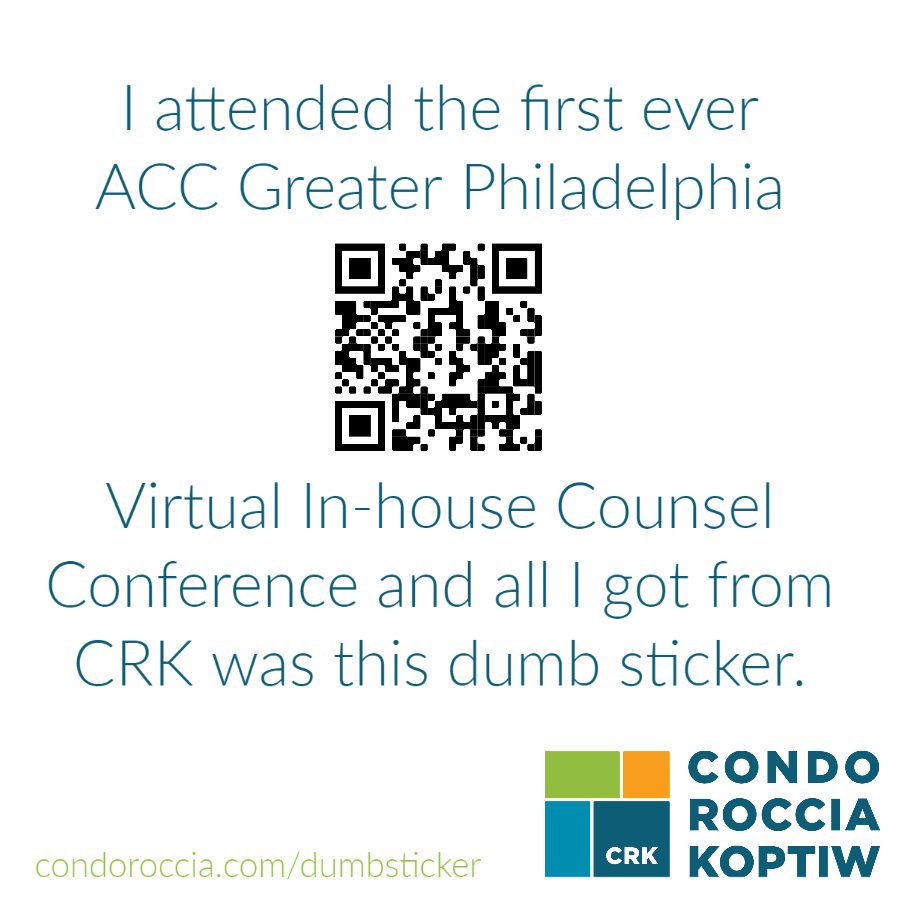 Well, we're not sure that all you got was the sticker. CRK contributed its hour of CLE to the whopping 36 available credits from the event.
And, you did get a pretty comprehensive overview of the interplay between the IP attorney role and technology: bots, block chain, recommendation engines, analytics, forward citation analysis, global dossiers, etc. Plus, a great presentation regarding communication across multiple platforms in the age of remote work.
Also, we gave away a 64GB Oculus Quest to one lucky winner. But if you're here, that probably wasn't you.
Hmmm, you did go to the trouble to find your way here. OK. Email Brian and include your first and last name, company, and the identity of the moderator of the above-mentioned panel, for a chance to be included in one last CRK drawing and giveaway related to this premier ACC Greater Philadelphia event!
Back to Blog