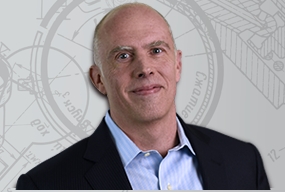 In the past five years, most of the major legal markets can name IP boutiques that dissolved or were absorbed by general practice firms.  In a boutique, the entire law firm focuses on one or two areas of practice, thereby creating an "all the eggs in one basket" scenario.  In theory, the strength of a boutique, being narrowly focused, but extremely deep, can engender risk.  Some suggest mitigating this risk by diversification.  The theory is that downtrends in one practice area will be bolstered by gains in another.  Recent trends in the legal industry regarding mega-mergers have caused questions whether the IP boutique model is even sustainable in a changing legal marketplace.
We believe that the IP boutique model is as compelling as ever – both for legal service providers and clients.  From a client's perspective, the concentration of skill and experience in a specific area is an immense benefit, resulting in a deep focus on client needs in that area.  For example, everyone in our firm is solely dedicated to IP practice and its unique concerns.  Moreover, our experience has led to efficiency and optimization.
For me, knowing that IP is as important to everyone at our firm as it is to our clients is significant.  For us, creating opportunities for cross-selling is just not as attractive as creating harmony of purpose.  We all start from a common foundation of knowledge when discussing challenges.  In addition, we're able to leverage from each other's very relevant strengths and experiences.
At decision points, we don't kick off with preliminary discussion of IP practice, or worse, begin with a dismissive eye roll about patent prosecution.  In fact, patent prosecution is the backbone of our business.  While many general practice firms (and some IP boutiques) view patent prosecution at best as a loss leader for the sexier IP litigation, we cherish this niche.  However, it's not easy.  Many law firms have underestimated the complexity and infrastructure requirements of the patent prosecution space.  This results in costs being passed on to clients in the form of higher billing rates or inefficiencies that give heartburn to management committees.
Because of its inherent attractiveness to clients, and the enjoyment of working with like-minded colleagues, the challenge of making an IP boutique model work in today's economy is worth the effort.  There is more than one way to get there, but our approach is to be nimble and streamline infrastructure.  Our ability to cut costs in a notoriously process-oriented practice area has given us an advantage.  We are able to pass the savings along to our clients, in the form of lower average billing rates, and to our employees, in terms of higher compensation and cutting-edge technology usage.  Besides reaping the day-to-day benefits of working in a pleasant culture (Condo Roccia Koptiw was voted one of its Best Places to Work in the Philadelphia region by the Philadelphia Business Journal), we also have less turnover, which ensures that clients have less disruption and more continuity.
So, are IP boutiques endangered?  Not if they adapt.  I'm sure there are many other boutiques that share our faith in the IP boutique model and will continue to succeed in the coming years.  I mention Condo Roccia Koptiw LLP because I am familiar with our circumstances.  Founded on the principle of old school client service coupled with strictly modern business management, we've seen our firm grow, and we predict continued growth, as a result of this mindset.
---
Contact Information
Phone: 215-600-2373
Email: bhubbard@condoroccia.com
Back to Blog